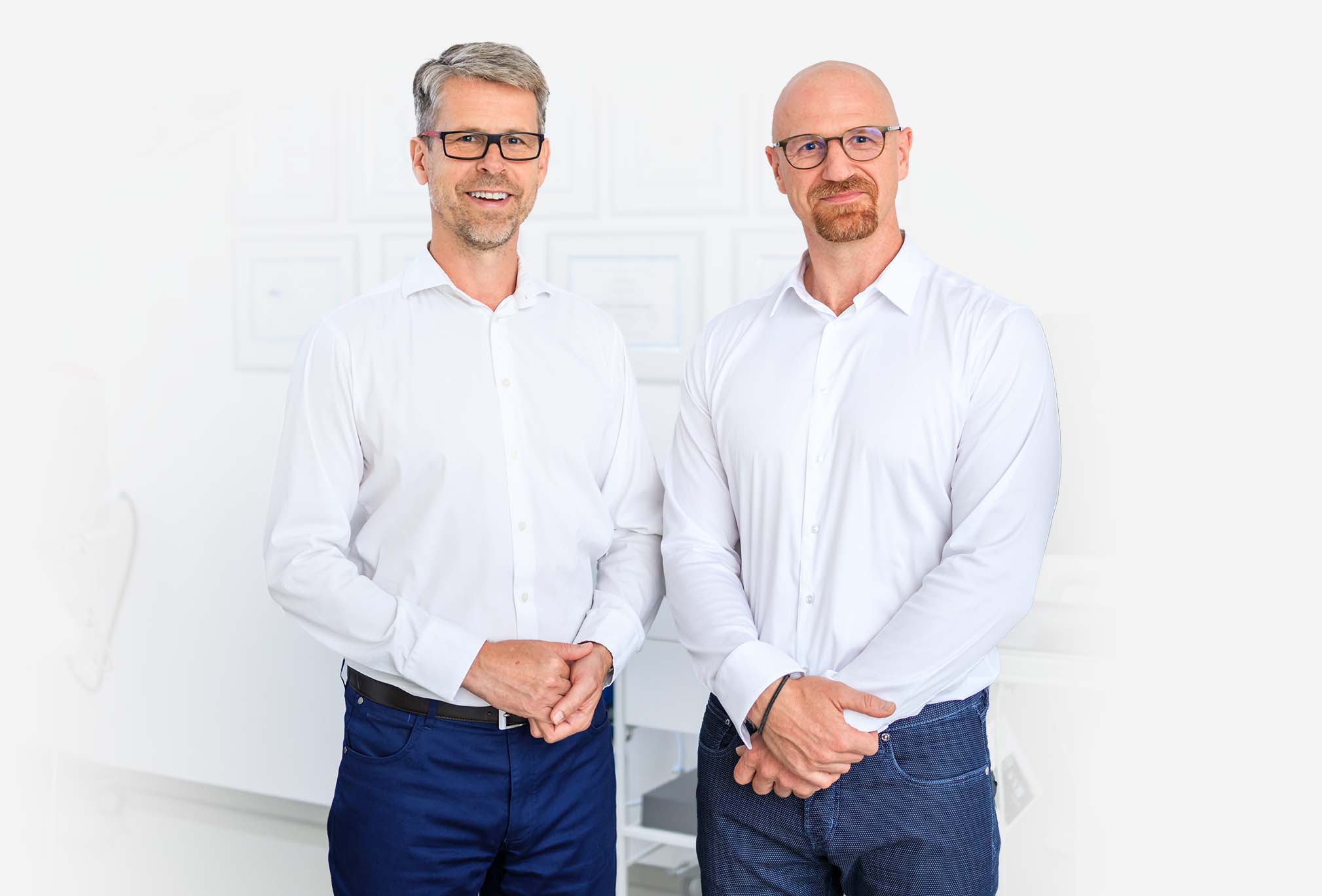 Premium care
for your

urological needs


in a modern environment
This comprehensive and complementary care is provided to our clients by professional and experienced physicians with many years of experience in their fields.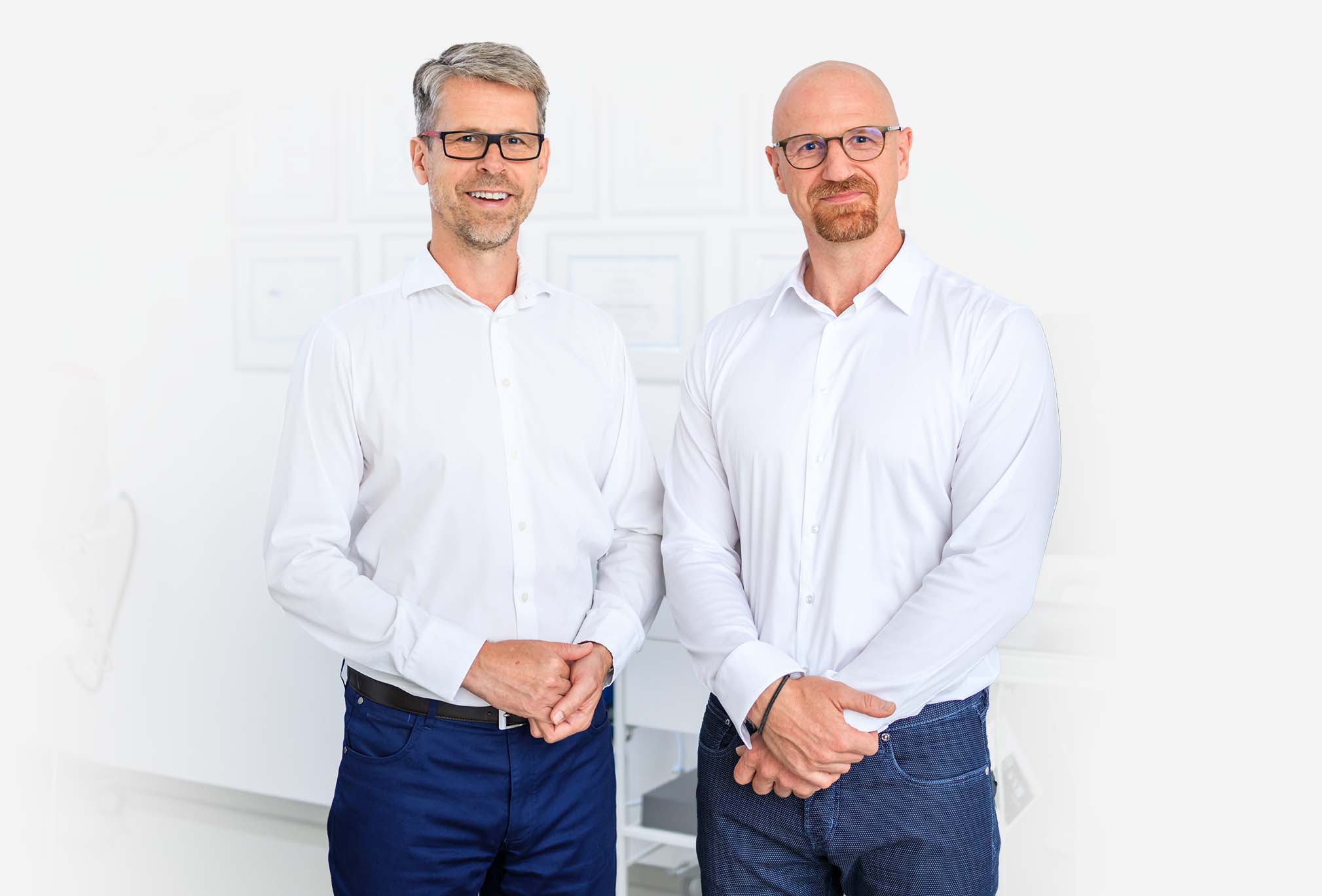 Surgical examinations and procedures
We provide comprehensive and modern treatment and care
Our goal is your satisfaction and comfort. We provide comprehensive services in the fields of urology, urologic oncology, uro-gynaecology and andrology.
You can be comfortable with us
Easy and instant patient booking, minimum waiting time, easy accessibility, a pleasant and clean environment, all of which goes without saying.
We have established rules
Patients are our partners throughout the whole examination and treatment time. Our rules of practice include an individual approach, professionalism, discretion, and dignity during the examination.
Do not wait for problems to occur.
Preventive urology examination
A preventive urology examination should be performed by every male over 35 years of age. Men over 50 years of age should undergo a preventive urological examination every year.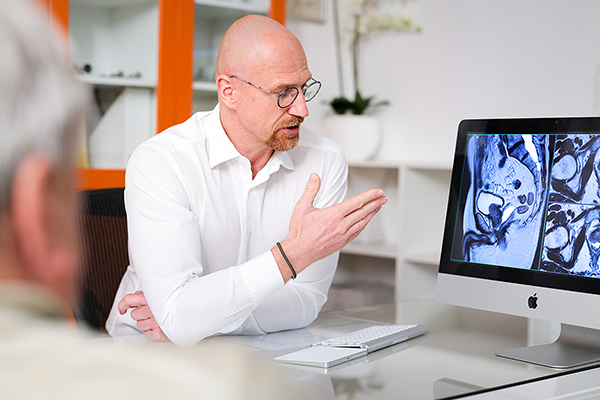 Petr Znamenáček, Praha
zdroj: znamylekar.cz
Pan doktor M. Lukeš je výborný urolog, který je přívětivý, vstřícný a komunikuje s pacienty o jejich problémech a pokouší se je s nima kladně řešit, domnívám se, že on je tam v UROSANTÉ opravdová super jednička, proto má vždy hodně práce a málo času..navíc se dál vzdělává a studuje odbornou literaturu v oboru urologie, takových doktorů jen a jen víc…

Jan Padera
zdroj: znamylekar.cz
Profesionální ve všech směrech. Díky individálnímu přístupu a dobré atmosféře, kde si člověk nepřipadá jako u lékaře, není návštěva nikterak nepříjemná. Laboratorní výsledky přijdou na mail.

Martin K.
zdroj: google.com
Super klinika, mohu doporučit, nedá se se státním zdravotnictvím vůbec srovnávat. Odbornost, kvalita služeb západních zemí. Doporučuji

A. Pexová, Most
zdroj: znamylekar.cz
Pan doktor je vynikající odborník a vzácný člověk. Celková lékařská péče je poskytována ve velmi exkluzivní ordinaci, ve které vás obklopuje detailní a prestižní interiér. Nesmím opomenout na velmi milé zdravotní sestřičky. Děkuji Vám !!!

T. Franta
zdroj: znamylekar.cz
Byl jsem u pana doktora Novotného na cystoskopii. Z toho vyšetření jsem měl panickou hrůzu. Bylo to na mě i vidět. Pan doktor i sestra byli velice empatičtí a udělali maximum, aby vyšetření bylo co nejméně nepříjemné. Sestra mě při vyšetření i hladila, když viděla jak "rozklepanej" 🙂 Na snížení bolesti jsem dostal entonox a bolest jsem téměř nevnímal. Musím říct, že můj strach byl zbytečný. Chci touto cestou panu doktorovi i sestře poděkovat za citlivý přístup.

Drasko Radmilovic
zdroj: google.com
Profesionální přístup, milý a vstřícný personal. Doporučuji.

Štěpán Linhart
zdroj: google.com
Ordinaci a oba pány lékaře vřele doporučuji, pokud stejně jako já nemáte rádi sterilní a neosobní prostory většiny klinik a nemocnic stejně jako neosobní přístup většiny lékařů. V Urosanté jsem se dočkal krásného prostředí, velmi příjemného a zároveň profesionálního jednání a zároveň žádného dlouhého čekání... Všechny mé zdravotní problémy byly vyřešeny a jsem velmi spokojen.

Booking and contact
You can use our contact form for your questions and reservations.
Insurance and insurance companies